Cabernet Sauvignon 2013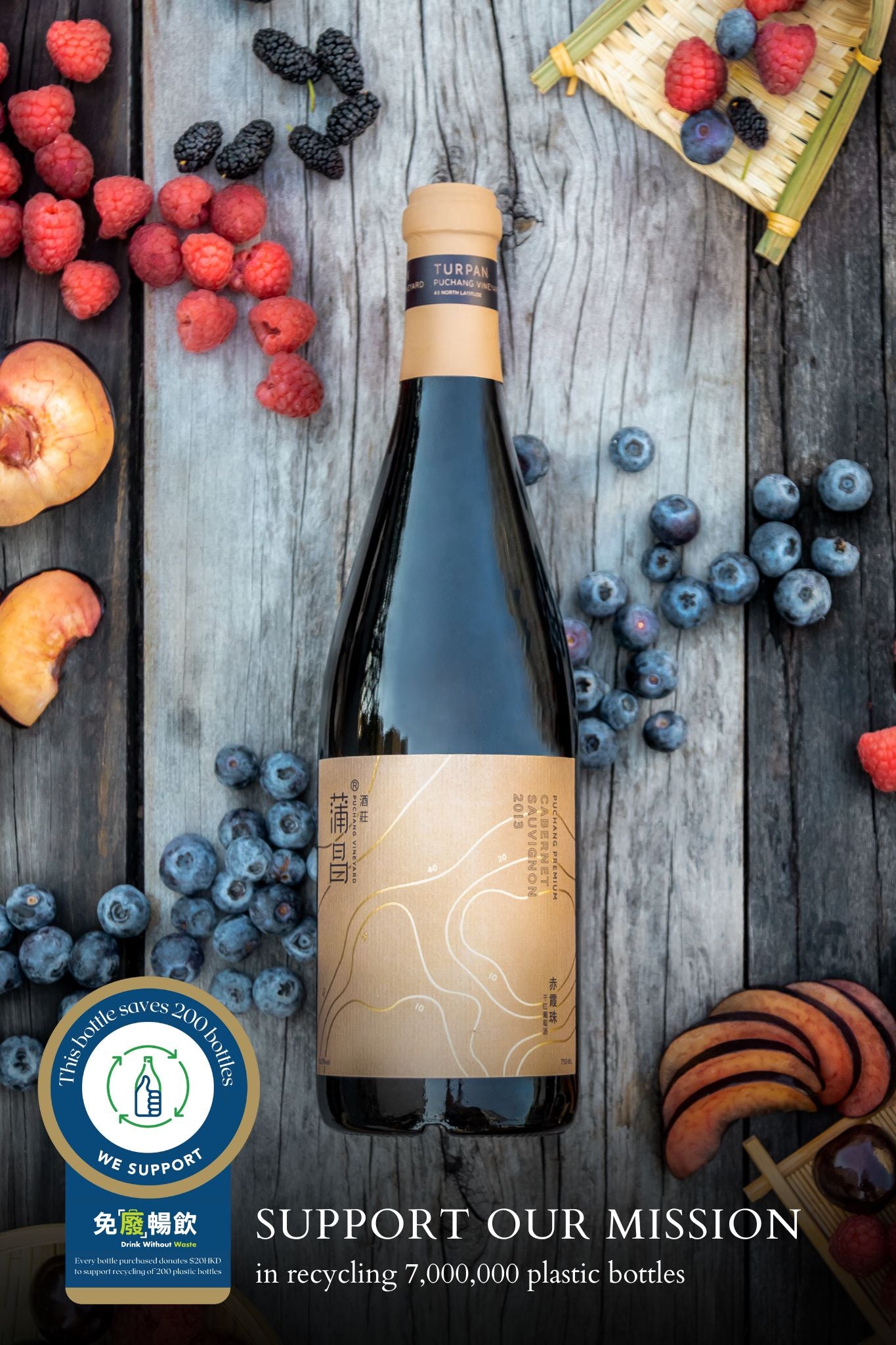 Full-bodied wine with a ruby red colour with garnet shades. Warm, ripe berries like bouquet, intense and concentrated fragrance of rich black fruits. Black cherry and plum notes to the palate with ripe flavors of raisins and forest floor. Smooth and supple finish to the wine.
Ready now, but best in 2 to 25 years.
James Suckling Review: JS90
Respecting nature has always been a key principle of Puchang Vineyard's work. To further encourage green living, Puchang Vineyard is partnering with Drink Without Waste on a fundraising campaign with Puchang Cabernet Sauvignon 2013. For every Cabernet Sauvignon 2013 sold by Puchang Vineyard, $20 will be donated to Drink Without Waste, meaning each bottle sold will help recycle 200 plastic bottles. 
With your help, Drink Without Waste can recycle 7,000,000 bottles (350 tons of plastic).
Recycled bottles also use 75% less energy to produce than new ones. When we recycle used water bottles, we reduce the demand for new raw materials such as petroleum and natural gas, which are used to manufacture new plastic bottles.
Recycling 350 tons of plastic will save 2 million Kwh of energy, 5,705 barrels of oil, 10,500 cubic yards of landfill space.